It's been canning time here and I've tried to preserve as much as I can stash in my freezer and in to the pantry. Here are some of the salsa jars and couple of strawberry jams.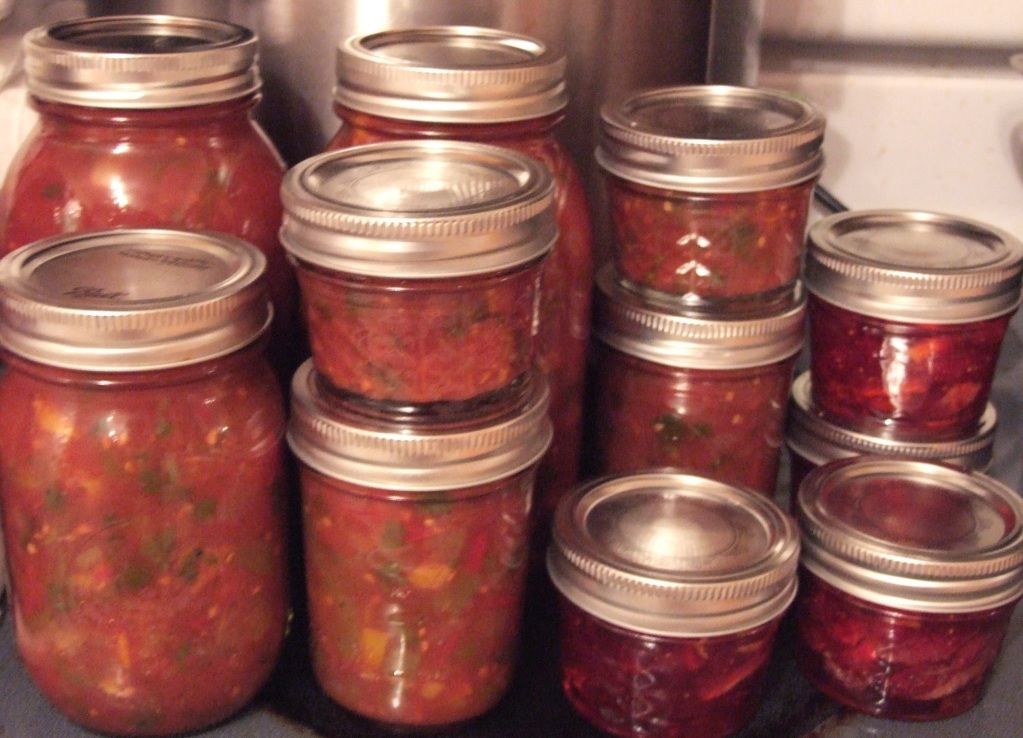 More canned goodies stashed away for winter - there are various jams, meat sauce and fruit butters.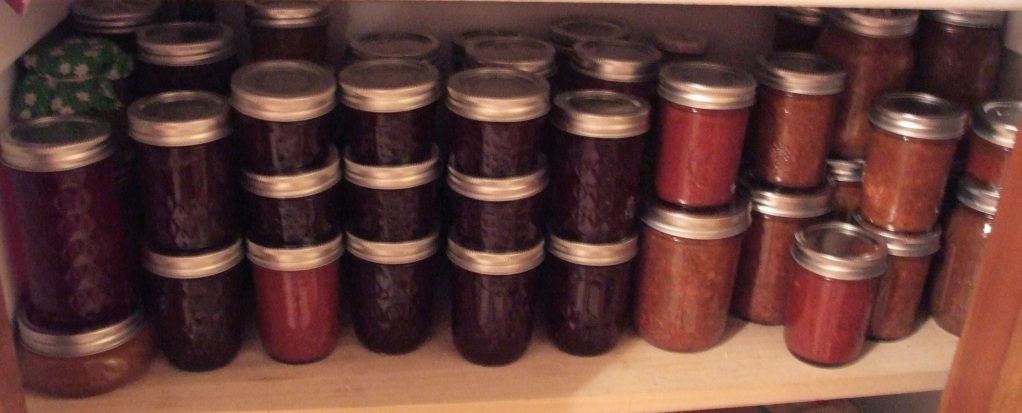 And two cases of tomato sauce with 12 jars each also on the bottom of the pantry.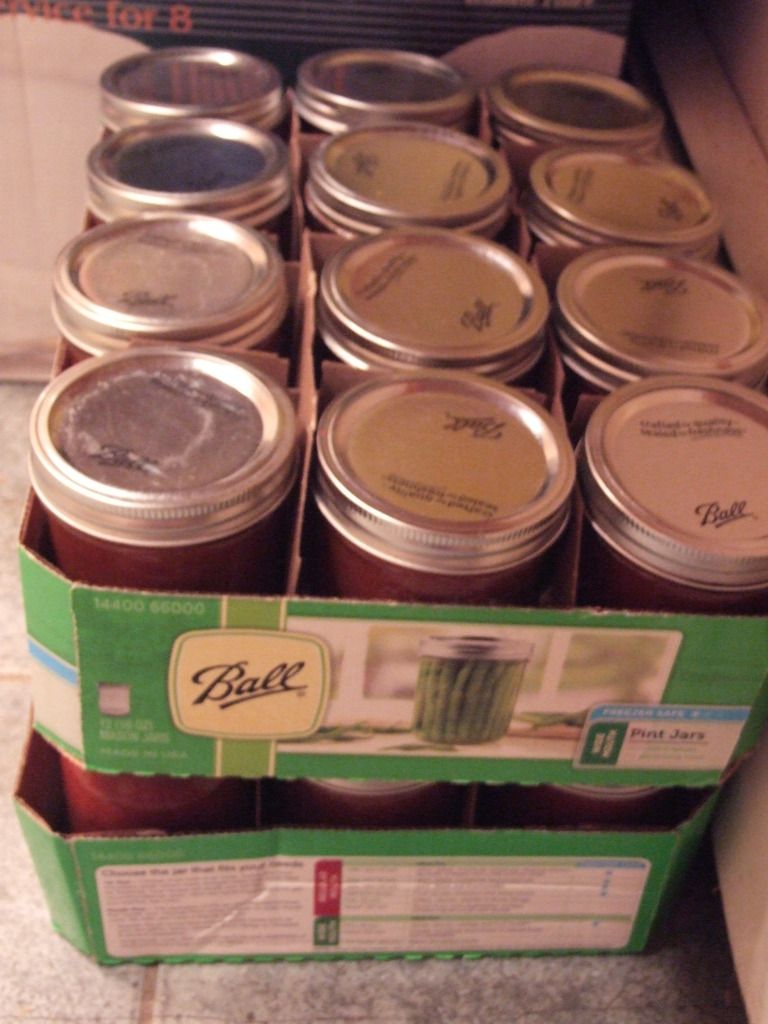 Feeling a little bit better before winter time, as we'll have something ready for use and still have couple of month where I can add more to the pantry. Visit
Robin
for
Thursday's Kitchen Cupboard
, to see who else has been preparing and cooking their garden bounty.